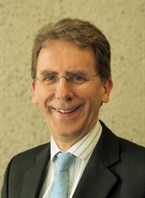 Moderator
John Kiff
Coach for Lean Thinking to Improve Performance in Sales and Service,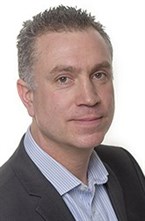 Speaker
Derren Martin
Senior Car Editor, CAP
Derren manages the valuation process for current used car values at CAP. This includes managing a team of Black Book editors who analyse over 1.4m individual sold trade records each year, from a wide variety of industry sources, to produce Black Book Live, CAPs real-time valuation tool. Derren and the team also engage in market insight discussions with various auctions, leasing and rental and remarketing companies and vehicle manufacturers to ensure utmost accuracy. Derren has worked at CAP since January 2013, having previously spent 17 years at a major vehicle manufacturer.

Speaker
Steve Jackson
Chief Car Editor, Glass's
Steve Jackson is chief car editor at Glass's, Europe's largest vehicle data provider. He is responsible for all car valuations and forecasts for the new and used markets – including the industry-standard Glass's Guide to Car Values. At Glass's, he works closely with the company's customer service and sales teams as well as managing manufacturer, OEM, dealer group and auction relationships from a data and market perspective.
Steve has spent his entire career working in the automotive sector in fleet, retail, vehicle financial services and vehicle remarketing at both UK and international level. He was previously general manager of direct channel remarketing for Leaseplan UK, managing their OEM vehicle repatriation programme including auction and online relationships as well as looking after their driver sales and B2C initiatives.
Prior to this, Steve spent six years in the Middle East, the first two setting up a fleet and remarketing programme across the Gulf Cooperation Council area and the final four with Manheim International establishing a new remarketing business.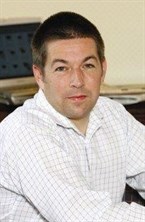 Speaker
Paul Hill
Chairman, National Association of Motor Auctions (NAMA
Paul is chair of the National Association of Motor Auctions (NAMA) the industry body representing the sector, NAMA is an association within the RMIF.
NAMA members are responsible for over 1.3 million vehicle sales annually. NAMA continues to develop working practices, standards and information provision for the entire industry, the NAMA grading scheme and NAMA data report are two examples of this.
Paul's background in Auctions and Remarketing spans 30 years, he has undertaken a variety of roles within the industry from Logistics, Inspections and Reconditioning to Commercial and Operational roles, he is also a respected auctioneer

Speaker
Professor Jim Saker
Director of the Centre of Automotive Management, Loughborough University's Business School
As director of the Centre of Automotive Management at Loughborough University's Business School, Saker is a key figure behind the drive for management and skills in the motor retail sector.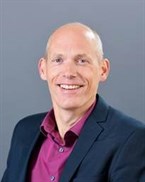 Speaker
Andrew Brameld
Sales Director, Barclays Partner Finance
Andrew Brameld is the Sales Director for Retail Solutions. Andrew lives in Buckinghamshire and travels to sites in Cardiff, London and Northampton in between client visits.
Andrew helped launch the Motor Finance business in 2003 following the acquisition by Barclaycard and then assumed responsibility for the Retail sales business in 2010 following the business move from Glasgow to Cardiff. Andrew has recently also taken over responsibility for the Digital Marketplace sales team.
Andrew previously worked for Chartered Trust, Lombard and latterly, First National. He joined the industry in 1991 and has worked in most areas of Motor and Retail point of sale Finance within his career. This has seen active roles within Manufacturer Joint Venture schemes as well as the pure independent market place.
Andrew is married with 3 children and enjoys most sports, especially football, as well as travel with the family. He follows Watford FC (Premiership).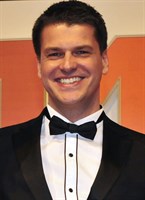 Speaker
Lee Manning
Marketing, Perrys Motor Sales
Lee has helped Perrys win an armful of industry marketing awards in a short time. From creating the most influential Twitter site to really understanding how to drive business through FaceBook, Lee brings a wealth of knowledge, passion and excitement about the automotive industry. While the Perrys website is setting new standards, Lee continues to find ways to push forward to improve the user experience and bring the online and the dealership experience closer together

Speaker
Neil Addley
Managing Director, Trusted Dealers
Neil Addley is managing director of Trusted Dealers, the classified website owned by the NFDA (National Franchised Dealers Association) and leading dealer groups. His role encompasses both strategic and day to day management of the website and the small team that works in partnership with leading dealer groups and individual dealers to deliver cost effective leads and promote the benefits of using a 'Trusted' franchised dealer.
Neil's dealer marketing and digital pedigree is backed up by over 20 years experience in motor retailing, having been marketing manager and director at Perrys, CD Bramall, Reg Vardy, sales & marketing director at Motors.co.uk and founder of JudgeService Research, the customer satisfaction and review service.
With his first involvement in web marketing dating back to 1996 he's been at the forefront in driving digital marketing from a "nice to have" to a business essential in both sales and aftersales. His hands on experience of seeing the evolution of stock listings, photography, distribution, data quality and above all the quality of handling response provide a pragmatic insight on how the digital opportunity will evolve in aftersales.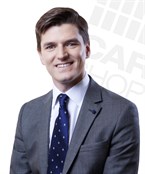 Speaker
Leo Nelson
Marketing Director, CarShop
Leo is responsible for marketing strategy as well leading the digital transformation of the CarShop business,one of the UK's largest car supermarkets. He has broad experience gained across a number of sectors having previously held senior marketing and digital leadership roles at Thomas Cook, Telegraph Media Group, Expedia and the Arcadia Group.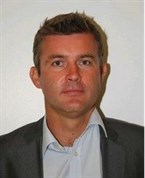 Speaker
Hugh Dickerson
Senior Industry Head Automotive, Google
Hugh Dickerson is a Senior Industry Head at Google leading the team that works in partnership with the automotive industry's largest players in developing and delivering successful digital marketing strategies.
Hugh's digital know how is backed up by over 20 years experience in the motor industry, with a track record of experience in sales and marketing in all aspects of the industry. This experience includes senior manufacturer roles in retail, fleet and export sales, network development and marketing. This took place in the UK, Europe and Africa at a local, national and international scale. This is further complimented by time both as a retailer and distributor, including a period running the world's largest dealer. His previous experience was with a number of global brands including Peugeot, Toyota and Lexus.